Messenger – Text and Video Chat for Free
Messenger App – Send Messages and Make Audio and Video Calls
Do you want to get in touch with loved ones living in a foreign land? Would you like sending voice messages and doing video chat for free? If yes, then this messenger app is an ideal choice for you. Messenger – Text and Video Chat for Free is a cool app which allows you to communicate with friends and relatives in any part of the world. It lets you call and text anyone who is friends with you on Facebook. You only need to have a working internet connection in order to chat with people either by voice or video. There are no other charges applied. However, do keep in mind that you can only message those people who have a Facebook ID.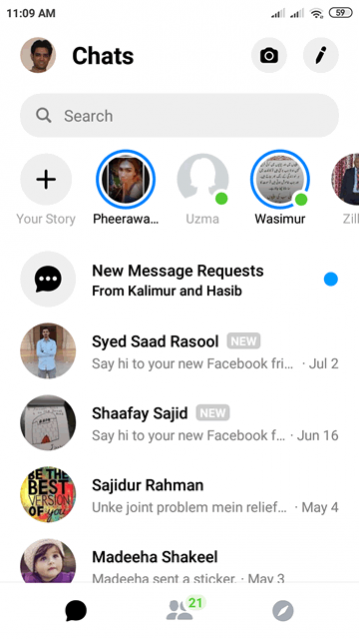 Messenger – Text and Video Chat for Free has an intuitive user interface and a user-friendly design and layout. It makes using this messenger app an easier proposition for everyone. You just need to have a Facebook ID in order to log in. Without it, you won't be able to use this app. So, you would have to first create a Facebook ID to gain access to the other features that this app has in store for you. Once you have done that, you can start messaging and texting people that are in your friend's list. You can also message people who aren't your friends but these messages would be sent as a message request and not shown in their inbox.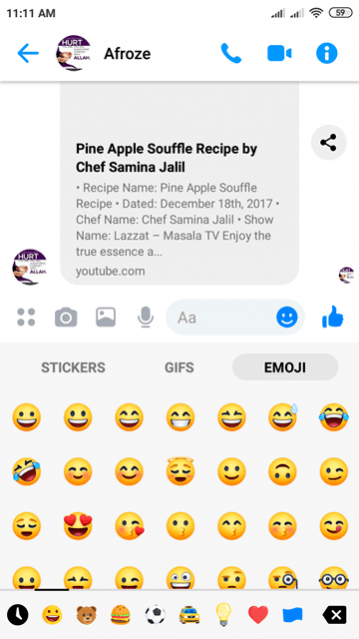 This messenger app can be used in place of a texting app. It offers all the features that a texting app has. For instance, you have a huge collection of emoticons and emojis available. So, your chats won't be boring as you can make them as colorful as possible. There are stickers on offer too which can help in making your conversations more dynamic. If you want to send messages to a bunch of people together, you can create groups. Any message that you send to the group will be received by all the group members at once. You can send photos and videos in your messages too without having to pay a cent. There is also the option available to send and receive voice messages.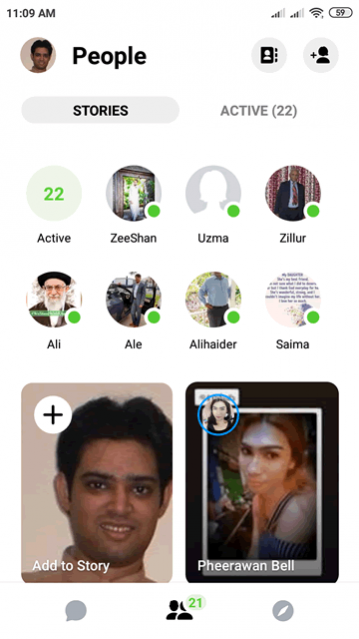 Messenger – Text and Video Chat for Free doesn't just let you text and message people. It also enables you to make calls as well. You have the option to voice call or video call anyone who is using this messenger app and has a Facebook ID. The audio and video quality depend on the internet connection you have. If you have a strong internet connection, you can hear the other person and see their video in without any distortions. Make sure that you are connected to a Wi-Fi connection when making a video or audio call. This will have an impact on the sound and video quality.
Features:
Intuitive user interface
User-friendly design and layout
Message and text people in your friend's list
Option available to call or video chat
Send and receive photos and videos
Huge collection of emoticons to choose from
Various stickers to add to your messages
Create groups to send messages to many people at once
Option to send voice messages
Conclusion:
Messenger – Text and Video Chat for Free is an app which is designed for people who love messaging and video chatting but don't want to pay for it. It provides them the opportunity to message or video call anyone living in anywhere in the world as long as they have a Facebook ID and a working internet connection. It is a nice messenger app and you should have it on your phone especially if you are on Facebook.
---
Add a review
Tell us your experience with
Messenger – Text and Video Chat for Free
RELATED PROGRAMS
Our Recommendations
---
---
---
---